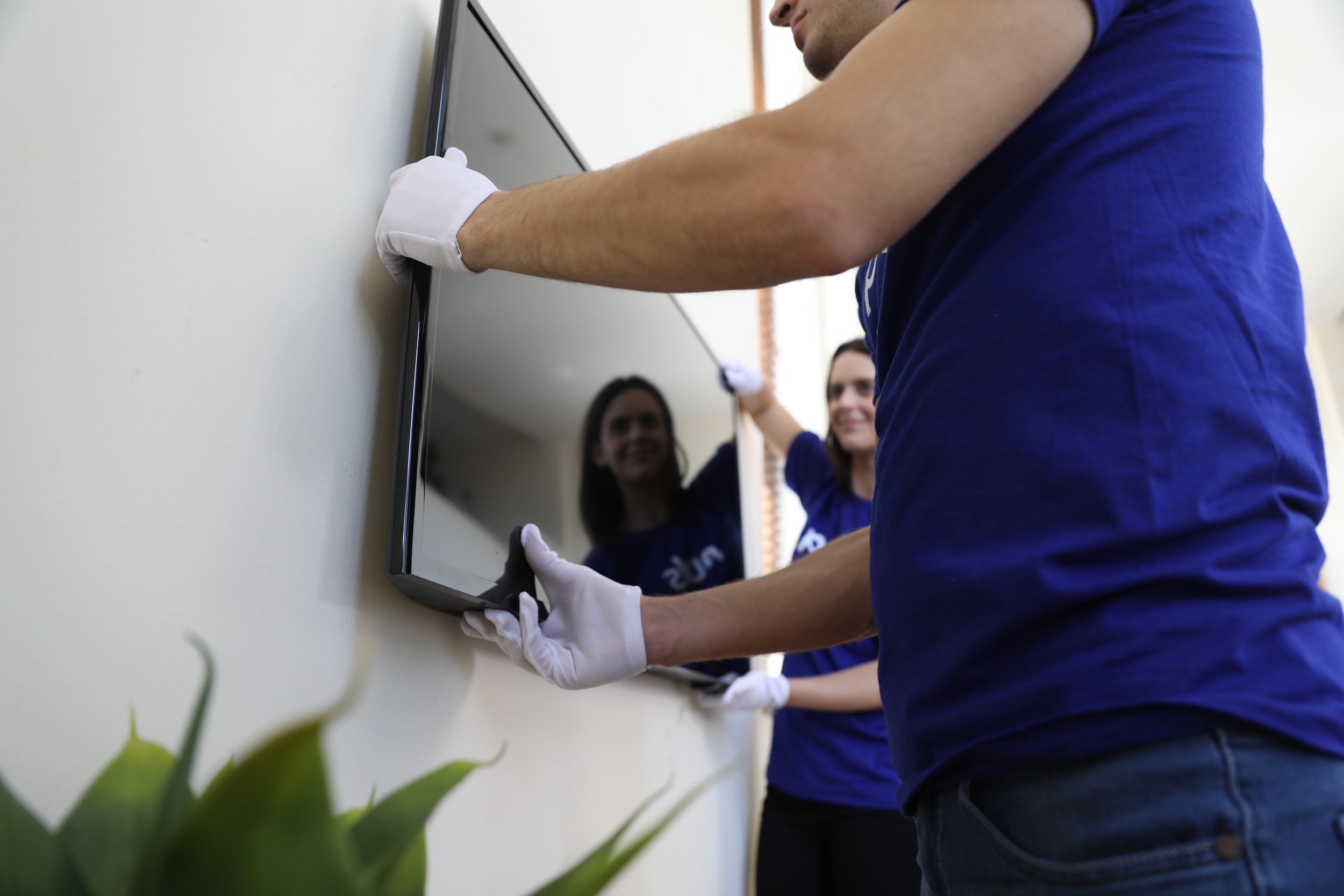 Television installation is the next step after buying it. Because this is what disturbs most of the people so, there are two methods which you can opt for tv installation on a wall. One is you can install it by-self and the other one is you can hire a professional. If we meticulously look at the pros and cons of both of them then, you will find more merits inside of hiring a professional. As with the first method, you will cause serious damage to your wall. And by hiring a professional, both your screen and wall be safe. Let's discuss a few points in favor of hiring a professional.
Stud finders are used mostly for installing various things on a wall like a towel rack. This happens because builders have knowledge about the position they can identify the perfect spot. Moreover, they have also about the wirings, pumps, and fire blocks and will keep the zone clear of it. But the scenario is different in the case of living and bedroom walls as the system is quite intricate. A professional guide is necessary for a perfect installation of the television.
In most of the cases, you will get standard hardware along with the installation kits. For this, you need to make sure that the chosen spot works best for the brackets. And when you take the assistance of the television installation expert they have idea about the alternative and best bracket like which can be best for the narrower and wider ones. Not only this, but they have also about the structural permanence and viewability factor and they highly consider them.
It is an arduous task to find the perfect place for mounting the television. For this, you need to know about the perfect spot. Because in a room there always exists a spot which goes well for all eh viewers, that hide the cords, and does not give much sun glare. By dint of the professionals you will not only found the perfect place but also they will consider your budget in mind.
Conclusion:
Long story short, it depends on you which option you want to choose but choose the one that suits you.